Catherine Clark works for the Department for Business, Energy & Industrial Strategy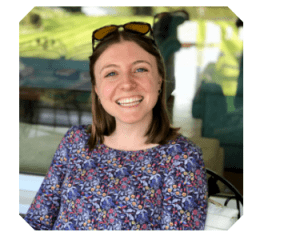 Name: Catherine Clark

Degree course: Natural Sciences

College: Clare

Graduated: 2018
What initially sparked your interest in the renewable energy sector?
Ever since we were first taught about the greenhouse effect in school, I've wanted to understand more about climate change and renewable energy. At Cambridge, I studied Natural Sciences and ended up specialising in Earth Sciences where I took modules on the Earth's climate system and learnt about long-term climate trends.
That being said, I didn't choose to work in the energy sector. Before I started on the Civil Service Fast Stream, I was asked to put down a preference for five departments out of a choice of eight, one of which was the Department for Business, Energy & Industrial Strategy, where I now work. The fact that I'm working in the climate change sector – and, in particular, how we reduce the carbon emissions we make from heating our homes – is by complete chance! I'm incredibly grateful to be doing a job that I believe is important for our future. Energy touches all parts of our lives and finding a solution to our current climate crisis is going to take a lot of collaboration between many different sectors, with the energy sector playing a crucial role.
What was the application and selection process like for your role in the Civil Service – which part did you find hardest?
I applied to the Civil Service through the Civil Service Fast Stream. The application process involved a situational judgement test, an e-tray exercise, a video interview, and two assessment centres. The first assessment centre involved a leadership exercise, a written analysis exercise and a group exercise. The second assessment centre was specific to the Science and Engineering scheme and included another written exercise, a presentation and, finally, an interview. For me, the written exercises in the assessment centres were by far the hardest part of the selection process. When I was preparing, I forced myself to practise writing pretend briefings under time pressure, using a variety of sources such as government websites and news articles.
Although the Fast Stream is the most heavily advertised to graduates, there are many other ways you can apply for a job in the Civil Service. Some departments, such as BEIS, run their own graduate scheme. You can also apply for jobs directly through the Civil Service Jobs website. A lot of Civil Service jobs are only advertised internally rather than externally, so once you are a Civil Servant, a lot more opportunities in the Civil Service are open to you.
What skills from your degree do you bring to the role?
I wouldn't say that I use much of the subject matter from my Natural Sciences degree in my role. Occasionally, some of the things I learnt in my climate lectures come in handy, but, for the most part, the main transferable skill is the way that you are taught to approach problems. In my current role, I design and commission research projects around low carbon heating. It has been helpful and satisfying to be able to read the relevant scientific literature and understand it, even if only on a basic level. I didn't know much about heating systems before I started this job, but I have been able to pick up the basic building physics.
What are your career plans for the future?
The Science and Engineering Fast Stream is a three-year programme. I'm in my current role for 12 months, next I have two 6-month postings, one of which is outside the Civil service, and then I do a final 12-month posting. Being able to gain experience with external organisations is an amazing opportunity and, in the past, Science and Engineering Fast Streamers have gone on secondment to places such as the Wellcome Trust, the Met Office and the Alan Turing Institute. After I finish the scheme, I hope to apply for a promotion within the Civil Service. By then, I think I will have a good idea about whether the Civil Service is the right place for me. I am also interested in the science communication sphere, however, and I am always checking job adverts for other opportunities.